September passed, and I was busy with several small fires around Salt Lake.  October has finished up as well, and with it the fire season.  Now it's November, and the rocky peaks of the Wasatch have begun to wink at me with glittering, snowy eyes.  It's started to rain again in the valley, and after each storm the mountains are a tiny bit whiter.  Ski swap posters are on every corner, and last weekend Chris and I drove up the canyon to get our Brighton employee ski passes.  The ski bum life I fell in love with last winter is dead center on the horizon, but before I get lost in another 500 inches of fresh Utah powder, I'd like to give a nod to the summer weekends spent enjoying and exploring Utah's diverse outdoors.
Back in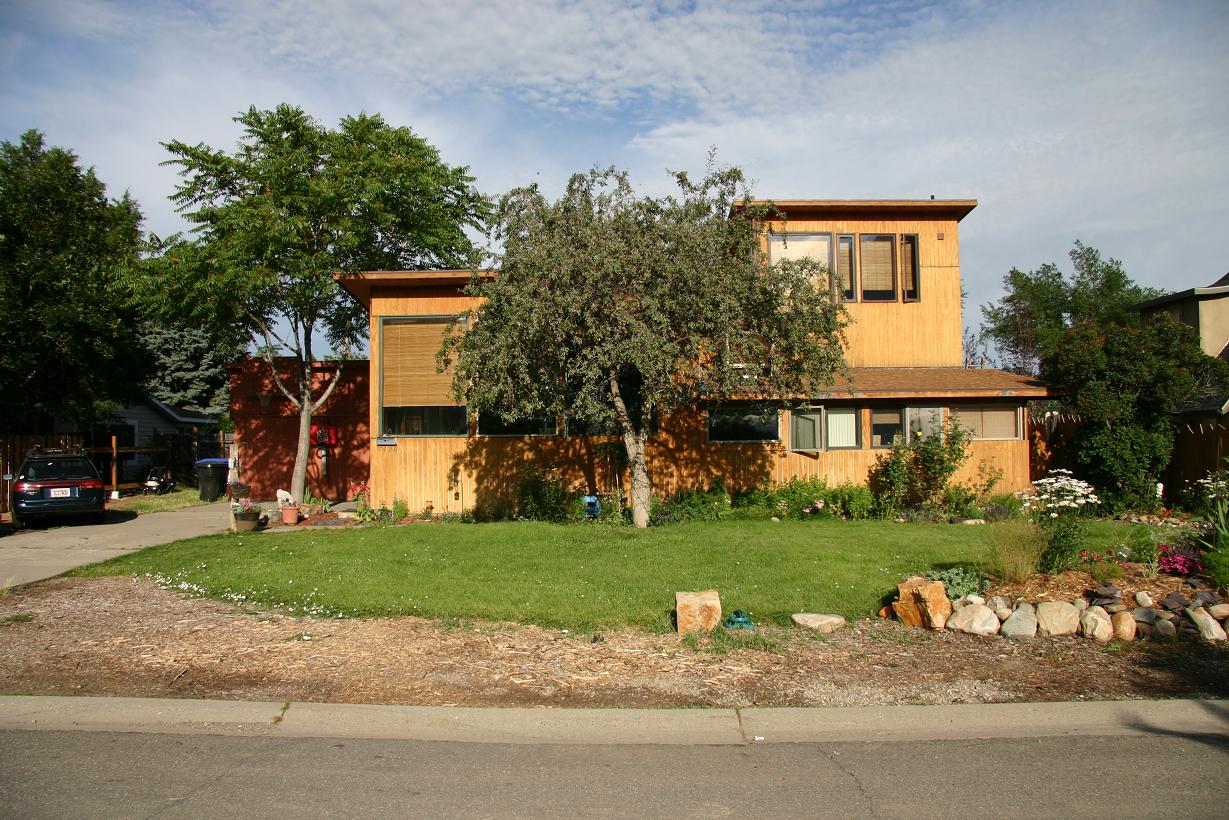 May, I moved northeast out of Sandy into Cottonwood Heights, a stone's throw from the canyon where I spent my winter.  I'm living with two ski instructors, Tim and Connie, and their two boys (10 & 8), plus three cats, one turtle, and one black Labrador/Great Dane mix.  It's a house they built themselves, custom-designed to comfortably fit their six-foot-plus frames.  I need a step stool to reach the top shelves of the pantry, and I have to stand on my tip-toes to work at the countertop. The house is full of light, music, and color.  The windows at the front of the house are open to a panorama of the Wasatch Mountains.  There are speakers in every corner, even in the bathroom, and Jack Johnson, Michael Franti, Joni Mitchell, and Bruce Springsteen are regulars on the playlist. Photographs of family and friends plaster the fridge, walls and tables. My room is huge and bright, with six floor-to-ceiling windows.  It's a room that begs to be decorated and inhabited.  For the first time, my few backpacking possessions seem inadequate, and within a week of moving in I'd already arranged to have my favorite Peruvian rug shipped to me from NH.  Tim and Connie's is a house that feels like a home.
Though I endure rather than enjoy the city life, staying in Salt Lake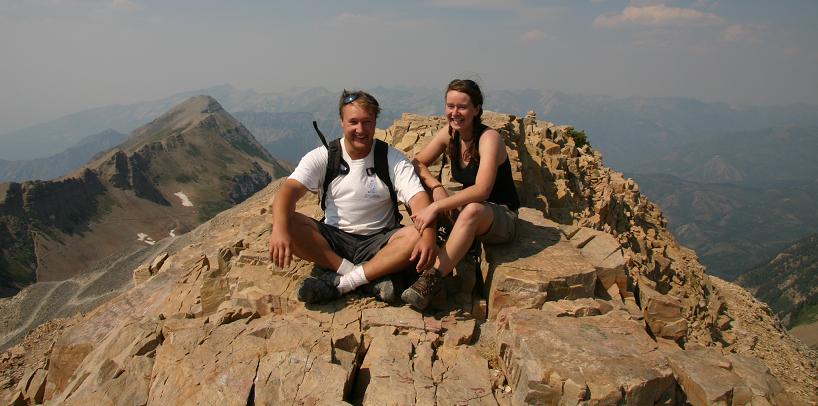 through the summer has allowed me to take pleasure in being a part of a community of friends and their dogs, of rock-climbing partners, hikers, strong, creative women and outdoorsy men.  Winter relationships have grown and blossomed.  Chris, or Koogs, my skiing partner, has become my best friend and boyfriend, and partner in most things.  Together we've road-tripped to Colorado and to Utah's Shakespeare capital to see Henry V.  We've hiked and biked and camped; gone to outdoor concerts, festivals, barbeques and parties; dog-sat, floated the Weber River on inner tubes, and soaked in the Diamond Fork hot springs.  Having someone with whom to share the summer enriched each moment and experience.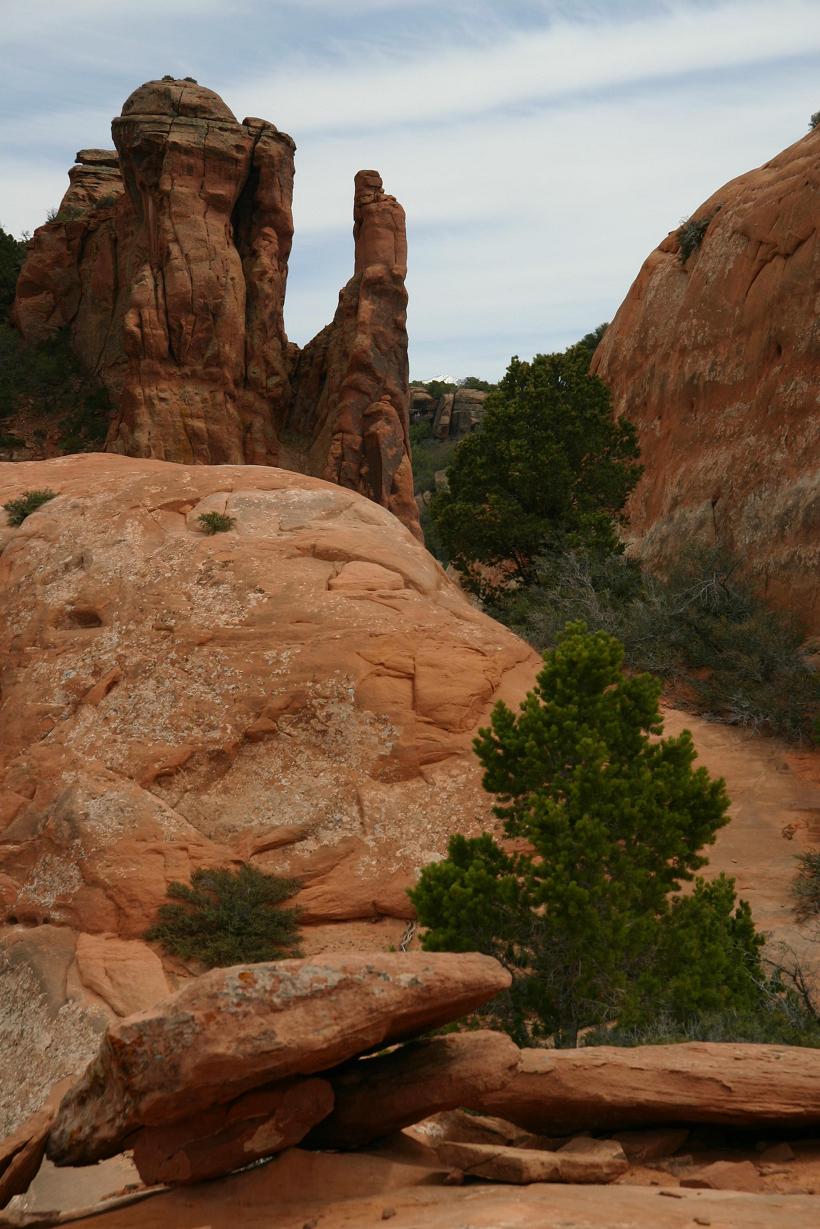 One of the summer's highlights was a trip to Moab, Utah's red rock Mecca and the gateway to Arches National Park.  Chris and I left Salt Lake one Friday night in May as the full moon was rising, and spent the weekend camping on top of a rock, with no roof over us but the stars.  On foot and on borrowed mountain bikes, we explored Edward Abbey's desert paradise.  Early spring in the Utah desert means vivid green life against red buttes and mesas.  Biking before sunset on our second night, we turned a corner and observed a small grove of mature aspens standing in front of a sheer red wall.  Their bark glowed green in the low sunlight, and their slender branches curved gracefully, elegantly, as if frozen in the middle of a slow, twisting dance.  In that cool, potent moment, I believed we had found the lost Ent-wives of the Lord of the Rings.
As the warmth of the summer in the desert west fades and I look ahead to a second winter spent in Salt Lake City, it would be easy to be fearful, to wonder why I'm not moving on, as my custom has been.  Instead, I'm excited.  I feel like a new stage is coming in the life of Susan the Traveler.  The wave of serendipity that I've been surfing has become an eddy, a current swirling contrary to the main flow.  Though the pace has slowed, the voyage continues, and I'm happy to float on these friendly waters, trusting the swell to carry me where I belong.  I've got a new set of telemark skis and my old job at Brighton back, and I'm ready to make the most out of the winter and enjoy my new community of friends.  Let it snow!